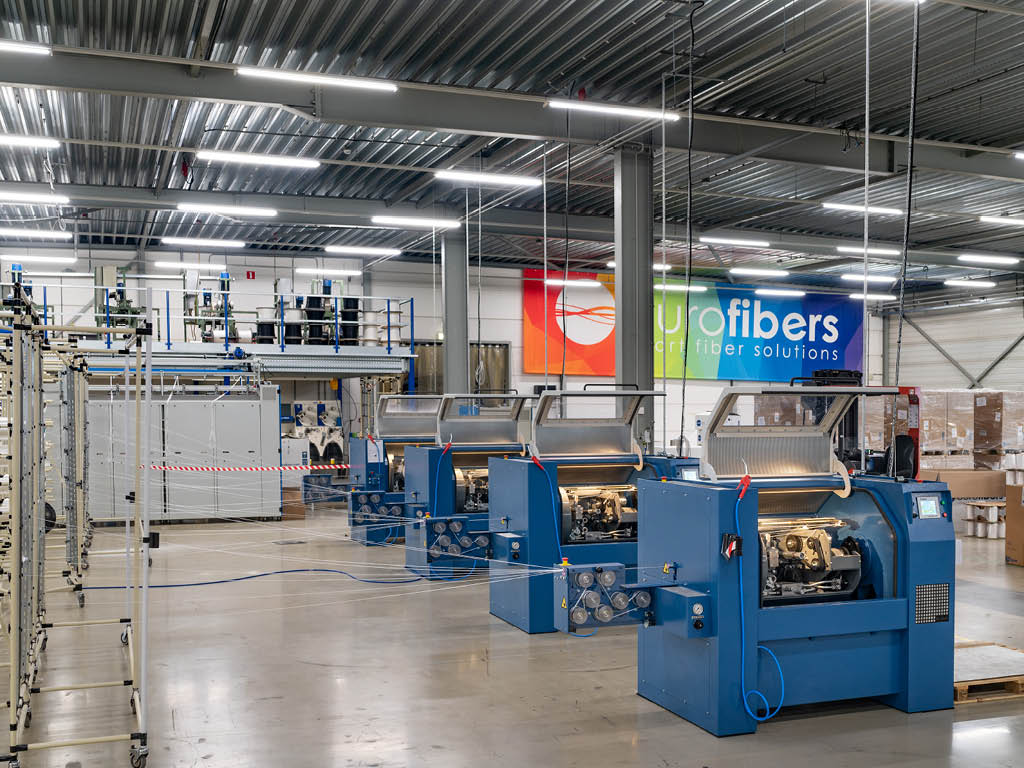 EuroFibers has invested in brand new Roblon Tornado twisting machines for the production of rope yarns. With these state-of-the-art Roblon Tornado T300 and T400 twisting machines we can produce a large range of customer-dedicated, intermediate products for producers of ropes and round slings. Our machines have a substantial range and can assemble from 5,000 to 200,000 dtex, both coated and uncoated yarn. We can assemble and twist rope yarns to fit all standard bobbin sizes. Besides, we can customize the yarns based on both weight and length, and supply rope yarns in every desired twisting level and direction, depending on the customer's needs.
More information?
Please contact Daan Kerckhoffs.
The combination creates an unparalleled portfolio of high-tenacity yarns, renowned high-performance fibers, fiber processing capabilities and a global distribution network. Leading fiber companies Lumat Group (Lumat), Dominion Fiber Technologies (DFT) and EuroFibers,...
Want to know more about our products?