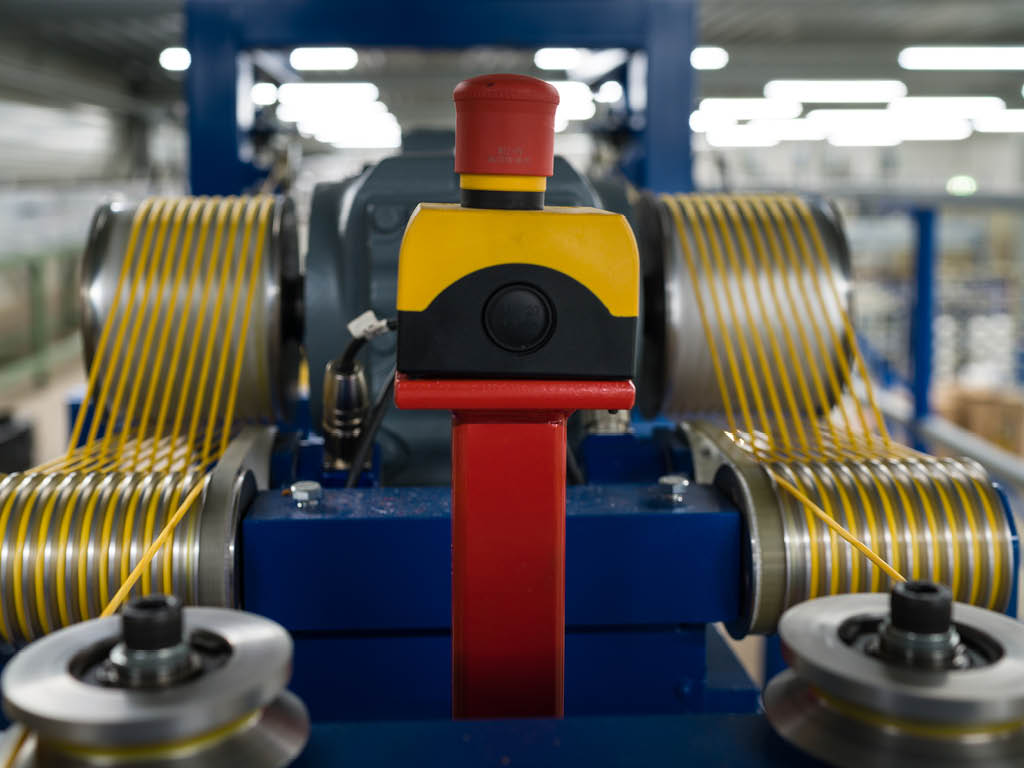 Vacancy Quality Manager at EuroFibers
EuroFibers (Beek) is distributor of High-Performance Fibers such as Dyneema®, Twaron® and Technora® and producer of Prisma® coated yarns. Our focus lies on finding the most (cost) efficient solutions for our customers. Through innovations we try not only to help our customers, but also to stay one step ahead of the competition. In recent years, EuroFibers has set up its own production organization, allowing us to serve a large part of the technical textile industry with customized work. Our strong growth, product diversification and innovation potential should never be at the expense of the high-quality standard that we and our customers demand of us.
EuroFibers is looking for an experienced, results-oriented Quality Manager who supports us in achieving our quality objectives. It is a multi-faceted job that requires a high degree of flexibility and independence. This high degree of freedom also gives the candidate the opportunity to implement his own "vision" in the field of quality. The following sections provide more substantive information regarding the vacancy.
Purpose of the function
The Quality Manager aims to create the right conditions so that EuroFibers can achieve its quality objectives. The 3 main tasks are:
Setting up and maintaining the EF quality system (procedures, technical documentation, product qualifications, etc.)
Supervising the implementation of the quality policy (ISO 9001 – 2015 / RIE), systems and instruments and the associated change processes
Acting as the first point of contact for complaint handling for supplier and / or customer
Responsibilities
Maintaining, implementing and improving the quality policy and quality guidelines, so that the requirements and / or legislation in the field of working conditions (including safety and health), environment and product quality are met
(Internal) communication of the quality policy and quality guidelines
Promoting quality awareness at all levels
Primary tasks
Drawing up protocols, documents, procedures etc. with regard to quality policy
Maintaining a quality management system
Informing employees about quality management system and promoting quality-conscious acting
Motivate and inspire employees for quality assurance activities
Initiate evaluations, monitor implementation and process
Secondary tasks
Providing contributions / advice to promote quality
Process evaluation results in the documentation system
Collecting data for the management review
Assisting employees with audits
Ensuring coordination between all parties involved
Job requirements
Minimum HBO working and thinking level
Analytically strong
Strong communication skills; persuasiveness with independent vision on Q management
Strategic discussion partner for the Management Team of EuroFibers
Preference is given to mid-career
Experience in the textile industry counts as pre
Compensation
Based on skills, experience and the ability to make a significant impact, an attractive compensation package of salary and bonus is available.
Interested in this challenging job?
Please send your CV and a cover lettering English highlighting your interest and motivation as well as info on your current compensation package to Eefje Perey ([email protected]).
EuroFibers has invested in brand new Roblon Tornado twisting machines.
Want to know more about our products?