OBLIX™ is an ultra-strong high modulus polyethylene fiber produced by DSM which is impregnated on filament level with a high performance thermoplastic resin.
This composite material offers incredible strength combined with an extraordinary level of abrasion and UV resistance. In addition OBLIX™ offers superior performance in dynamic bend-over-sheave applications. The product has been engineered for critical applications where extreme strength and durability are paramount.
To guarantee superior water repellency we apply Teflon EcoElite™ finish, the first renewably sourced, non- fluorinated treatment produced by Chemours. OBLIX™ can be tailored to the specific needs of our customers in terms of color, rope yarn construction and resin content.
OBLIX™ is a trademark of EuroFibers BV
Contact us now and find out what OBLIX™ can do for you.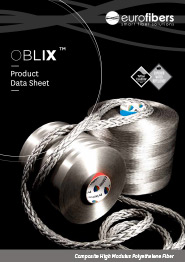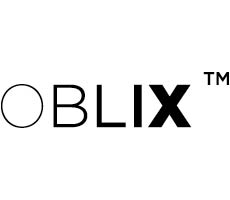 Are you the new Head of Finance @FibrXL? Check out our vacancy now!
The combination creates an unparalleled portfolio of high-tenacity yarns, renowned high-performance fibers, fiber processing capabilities and a global distribution network. Leading fiber companies Lumat Group (Lumat), Dominion Fiber Technologies (DFT) and EuroFibers,...
EuroFibers has invested in brand new Roblon Tornado twisting machines.
Want to know more about our products?